Tarot for Beginners Sat 21st May 2022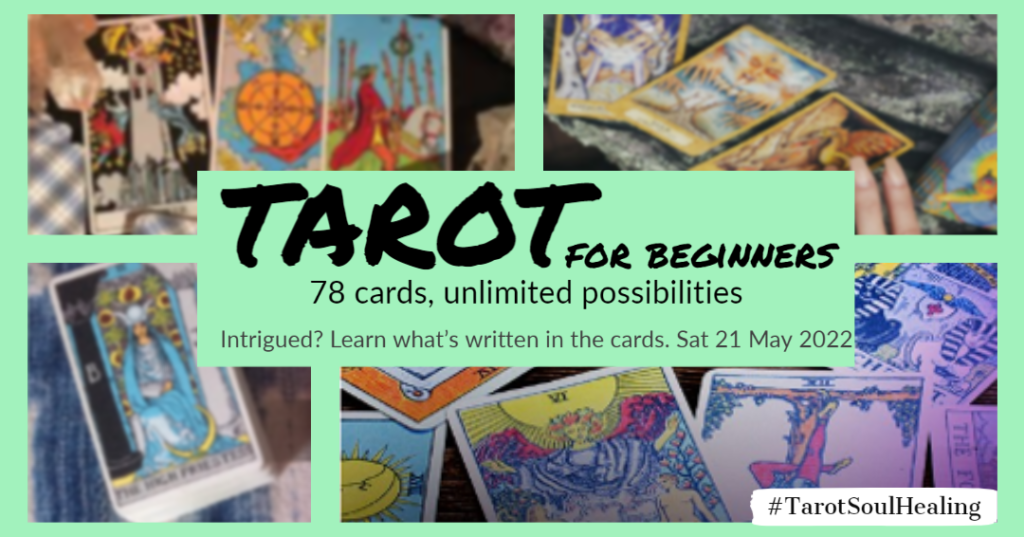 This perfect short course which will be a fun and informative introduction into TAROT, an ancient method of divination. In every situation the tarot can help you look deeper than the surface, uncovering emotions & motivations, whilst tapping into your own intuition and wisdom. We'll explore the cards and how imagery and numerology all come together to help build a story in a reading. There will be lots of interaction and by the end of the course you'll be able to give a reading.
LEARN:
The basics of each of the Major and Minor Arcana cards
Who exactly are the Court cards?
Using imagery and numerology
Tips on reading for yourself and others!
WHAT'S INCLUDED
Tarot Booklet
Rider Waite Tarot Deck
Light refreshments provided
Expert tuition

Early Bird Pricing: End 9.5.22 $129
General Pricing $147
Date: Saturday 21st May 10am – 4pm
TO BOOK: follow link
https://www.eventbrite.com.au/e/tarot-for-beginners-tickets-321619471497
INTUITIVE YOU Sat 18th June 2022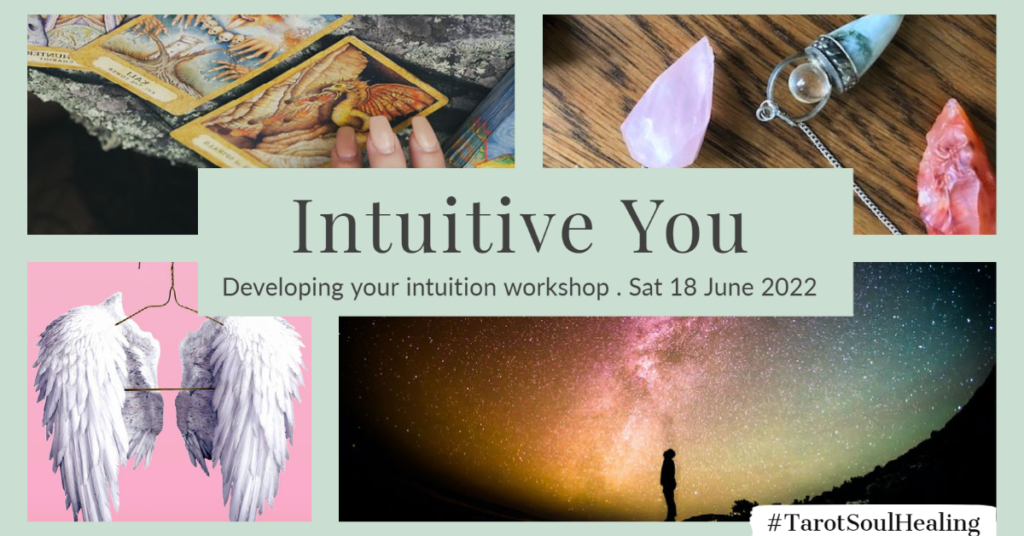 This is the ideal workshop for those wishing to enhance their intuition as we explore: pendulums, smudging, oracle cards, guides and so much more..
Do you wish to develop your intuition, but not quite sure how?
This workshop is perfect for those wanting to enhance their intuition as we explore a variety of topics, tools, and methods.
Here are just some of the things we will be doing:
💥 Chakra work
💥 Oracle/Tarot Card readings
💥 Meditation to connect with and meet your Spirit Guide
💥 Cleansing ritual: smudging & crystal
💥 Using a Pendulum
💥 Plus more
Suitable for beginners ✅
We are all intuitive, and just like riding a bike, the more you practise the better you become. This is the ideal workshop for beginner or those wishing to enhance their intuitive abilities.
Class numbers are small, allowing time for practice and discussion.
Each participant will receive their own pendulum
Early Bird Pricing: End 31.5.22 $127
General Pricing $147
18th June 2022
10am – 3.30pm
TO BOOK: FOLLOW LINK
https://www.eventbrite.com.au/e/intuitive-you-tickets-321620554737
Monthly Women's Circle (s) Check FB Events for dates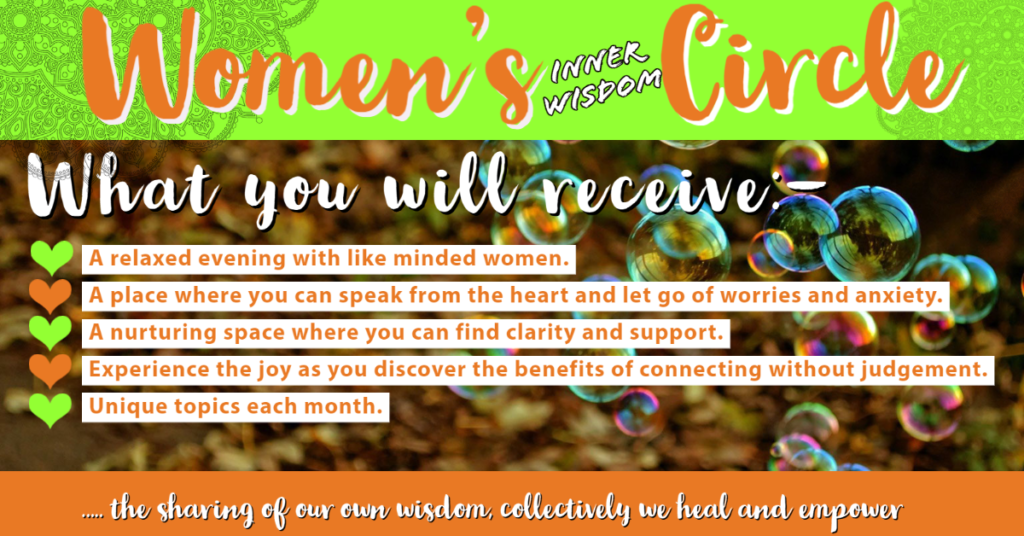 How can we transform and transition through the challenges that are life? By seeking a nurturing space where women connect, heal and learn from each other.
Please join us for a monthly Women's Circle. The benefits are clear:-
– You will be received just as you are.
– You will be seen, heard and understood with no judgement.
– We each carry a wealth of wisdom that is shared with compassion to enrich all our lives.

Investment: $22 cash or bank transfer, or $22.50 eftpos on the night. Price includes tea and a light supper.
Payment via bank transfer:
BSB 124054
Acc: 22267356
ref: Your name
Numbers are limited to 12 per circle, therefore please make contact to secure your place.